Here's a model of what a small PPC lab should look like: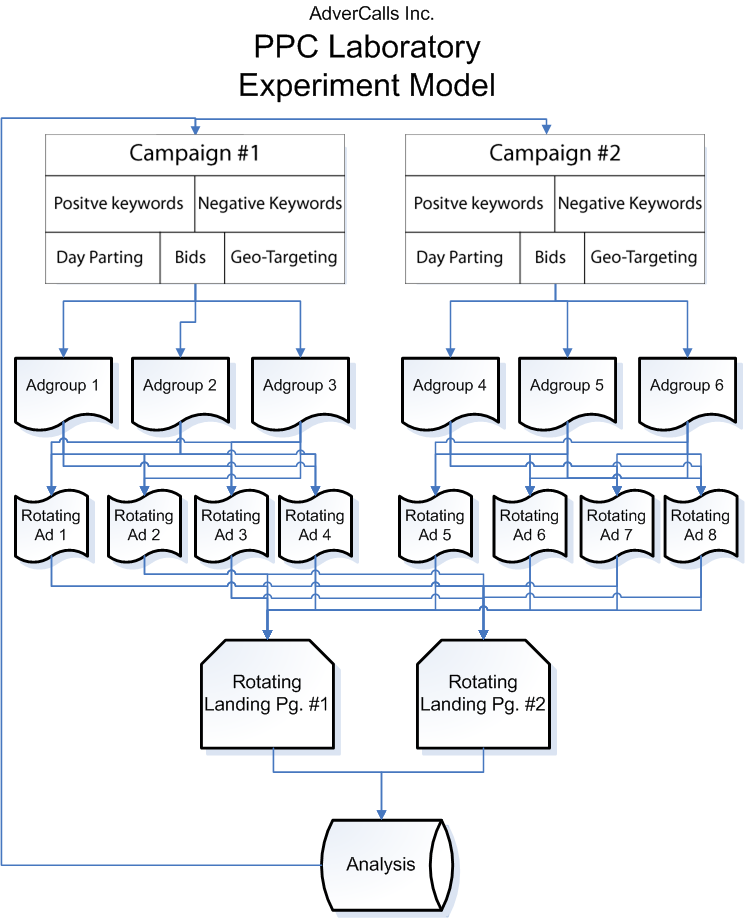 Each experiment tests the validity of one or more variables, such as product name, offers, pricing models or presentation nuances such as headlines and graphics.
By isolating the individual variables in the campaigns we are able to determine those that contribute to failure and those that contribute towards success. We continuously improve results by eliminating the failed variables and building on those components that were successful.
Our service includes designing and managing experiments on at least four different ads and one new landing page every month. Custom programs of larger scope are available upon request.
Our Iron-Clad Guarantee
If you aren't completely thrilled in the first 14 days, we'll give you a full refund. No questions asked!
The first 14 days is when we lay the foundation for your laboratory. We do extensive competitive and keyword research and design the testing protocols. By the time we are through with this, you'll understand exactly what we are going to do and it's our hope that you'll see the common-sense of our approach. If not, or if you change your mind for any reason, you are not obligated to continue and your deposit will be refunded in full. Bonuses #1 and #2 are yours to keep.
Need help getting started? Call 866-706-3836 ext. 1