These limited-time bonuses are included for free
ONLY IF YOU REGISTER
BEFORE THE DEADLINE
Bonus #1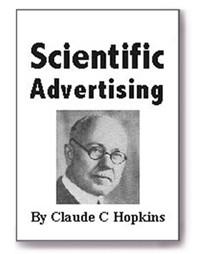 David Ogilvy said, "Nobody should have anything to do with the business of advertising until he has read this book at least seven times."
Even though it was written over 80 years ago it is still the best book ever about advertising and marketing. It is also the shortest – just 48 pages, and easiest to understand.







Bonus #2
Take advantage of thirty years of successful entrepreneurialism and get answers to your toughest questions. Consultant, Benny Traub, has architected over a dozen business start-ups, taken two companies public and has been a marketing consultant for over twenty years. He's developed numerous marketing technologies and currently sells his '6 magic minutes' consulting service for $250.00. It's included here for free if you register before the deadline.
OR…
Pay-Per-Click Consultation
Do you have a failed Pay-Per-Click campaign and need to start turning those clicks into dollars? Or are you considering trying the Google Adwords program for the first time? Here's your chance to avoid costly mistakes and put your PPC campaigns into overdrive. This consultation has a $250 value and includes a review of your Adwords program (if you have one) or setup of a new account if you don't.
Bonus #3
Limited Exclusivity for Six Months
– You'll be the only business (in your industry and zip code) that we
accept into the Leads42 program. Get a leg up on your competition as we
create a dominating search presence for your company that your
competitors will find difficult to overcome!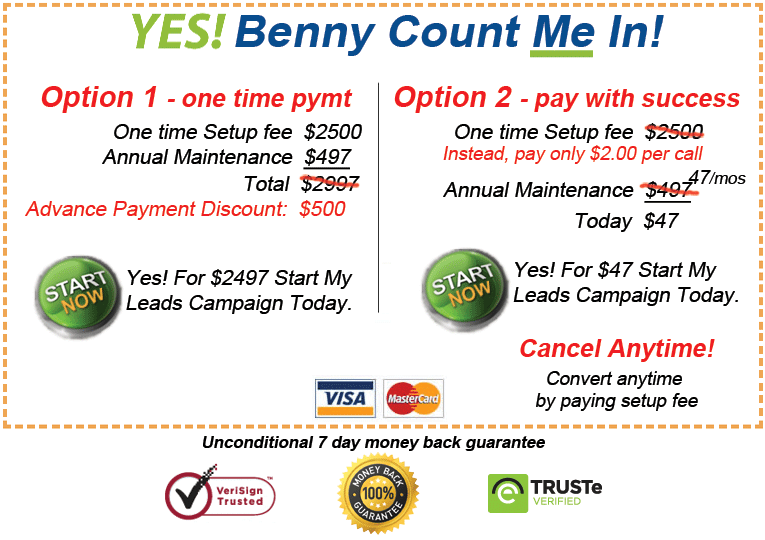 Our Iron-Clad, Triple Guarantee
If you aren't completely thrilled in the first 7 days, we'll give you a full refund. No questions asked!
Give us 30 days to get you on the first page of Google. If you do a search for your business and can't find any
references to your company on page 1 (as a result of our work), we'll refund 100% of your money.
Stick with the program for just 90 days and if for some unlikely reason you aren't happy because the calls haven't started yet, we'll halt all payments AND continue to work for free until you begin to receive calls.
(applies only to the Option 2 payment plan)
Need help getting started? Call 866-706-3836 ext. 1